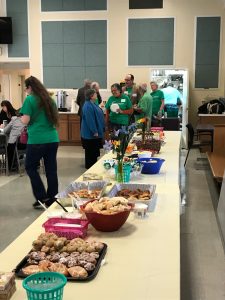 The mission of the Fellowship Committee is to create an inviting atmosphere for congregants to socialize after the service, to foster a sense of community among church members, and to provide a welcoming first impression for newcomers and visitors. The committee takes responsibility for a variety of activities to achieve this mission.
First, it provides a weekly opportunity for the worshiping community to gather in Wester Hall (the fellowship hall) after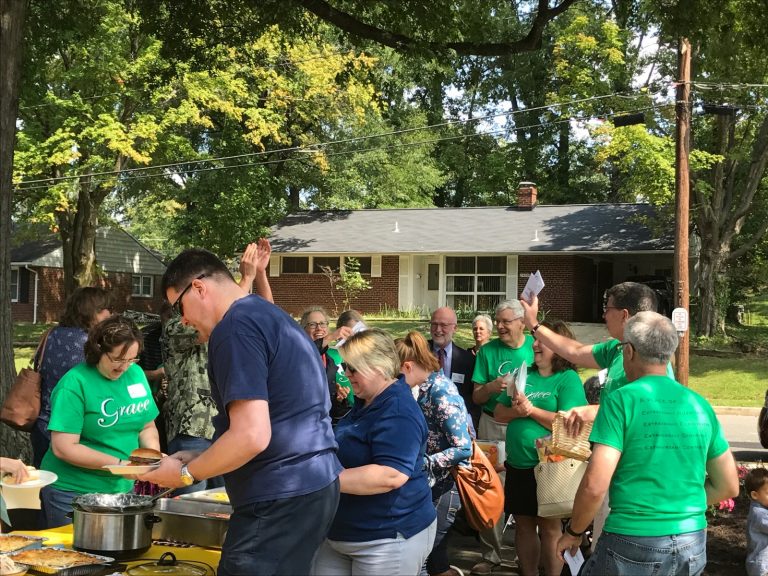 every Sunday service. Folks catch up on each other's activities while munching delicious snacks provided by committee members.
The committee also highlights special Sundays throughout the year, including Mother's Day, Father's Day, and Easter.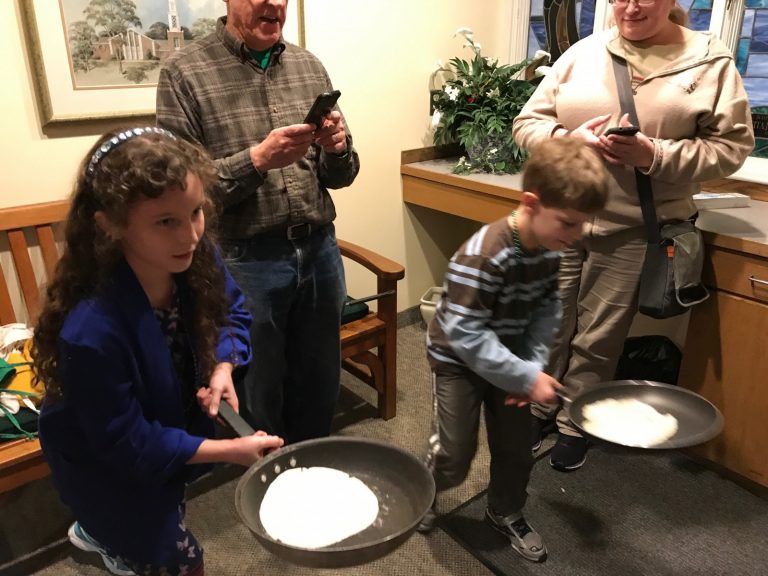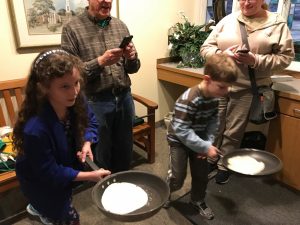 Lastly, Fellowship actively teams with other ministries to present events for congregation members and visitors, including National Night, Preschool Sunday, Shrove Tuesday Dinner and Pancake Race, 1st Wednesday Growing in Grace (GIG), Oktoberfest, a Pumpkin Decorating Contest, Movie Nights, a Christmas Cookie Exchange, and "Guess Who's Coming to Dinner".