The Ministry for Middle East Peace and Justice was formed at Grace in 2004, for the purposes of 1) educating its members and the Grace congregation about the situation in Israel and the Occupied Palestinian Territories, 2) building stronger ties to the Christian Church in the Holy Land, and 3) advocating for Palestinian human rights--and for justice, peace and security for all the people who live in the region.
Travel to Palestine and Israel (2022)
Plan now to join Grace's partnership trip October 7-17, 2022. We will visit our Palestinian partner church in Nablus, spending two nights with them in their homes and worshiping with them on Sunday morning. In Israel and Palestine, we will see sites of Jesus' ministry and meet with local people to learn about their hopes and challenges in this land today. Space will be limited, so inquire early to indicate interest. Itinerary and registration form can be found here. Contact Susan Wilder at (703) 598-2503 for more information.
Partner Churches in Palestine
Prominent in the ministry's activities is the support of an Anglican congregation that worships at two churches in Palestine: the St. Philip's Episcopal Church in Nablus and the Church of the Good Shepherd in Rafidia. The partnership remains vibrant through regular exchange visits. Notable ones include several trips by Grace contingents to Nablus/Rafidia, the participation of three Grace members in a Nablus summer camp, and frequent trips by teens in the Nablus congregation to join Grace youth in the Tri-Cities Workcamp.
Further information about our partnership and how it developed can be found here.
Interfaith Dialogue and Learning
MMEPJ has sponsored several trips to Israel and Palestine, in order to provide participants with a firsthand view of the situation on the ground. The most recent trip, A Pilgrimage of Discovery, was held in 2018. For an overview of that experience, please click here.
Through MMEPJ, Grace is a founding member of the Voices from the Holy Land film series, shown in the DC area since 2015. The series includes a variety of informative and compelling documentary films about the people living in the Holy Land. Through its online viewing and discussion program, Voices from the Holy Land has extended its reach, attracting participants from around our country and from beyond our borders.
In addition, the ministry seeks to connect our congregation with diverse groups in the wider community. MMEPJ has kept in contact with the American Turkish Friendship Association in Chantilly, VA for several years, organizing member participation in their Ramadan Iftar dinners and planning reciprocal visits to Grace.
Supporting Small Businesses, and individuals and Organizations Working for Peace and Justice in Palestine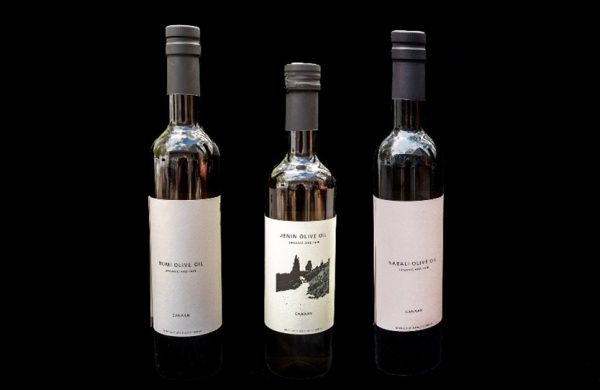 Each November Grace sponsors an Alternative Gift Fair, and the MMEPJ facilitates the inclusion of Palestinian causes and products. Prominent is the sale of olive oil and olive oil products. Proceeds go to support Grace's partner churches in Nablus, clean water needs in Gaza, and the Tent of Nations as well as olive oil producers in Palestine. MMEPJ also facilitates the expenditure of funds from the Grace Mission and Outreach Committee to support institutions of the Episcopal Diocese of Jerusalem, particularly the hospitals it operates in Gaza and Nablus.
To purchase olive oil please contact Peter Smith.
For more information, contact Kathy Drinkard.