Grace seeks to provide a space for our middle and high school students to belong to a community
and to grow in their understanding of God. Whether we are serving the world, playing games, out on an adventure, or wrestling with life and faith, we are in a caring and brave space. Grace Youth is affirming of LGBTQ+ students.
Beginning in Fall 2023, many of our youth activities will be in collaboration with Springfield United Methodist Church and St. Christopher's Episcopal Church. Join the Springfield Youth Collective!
Youth Fellowship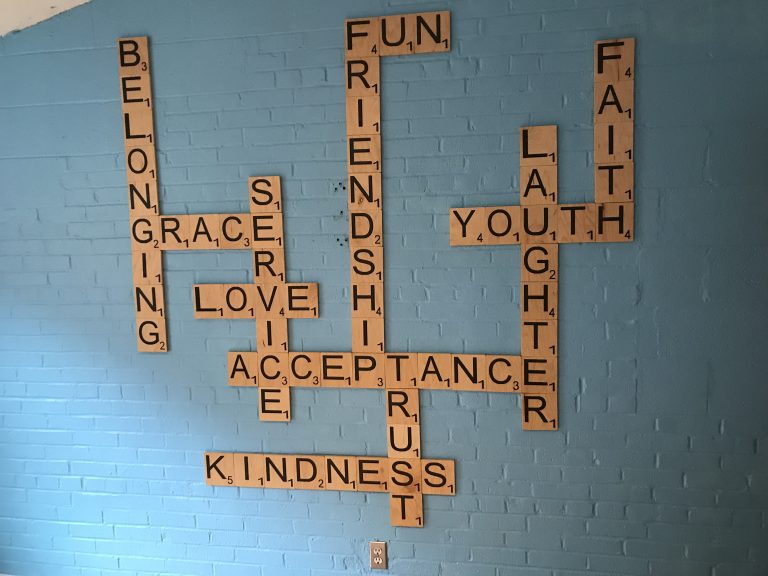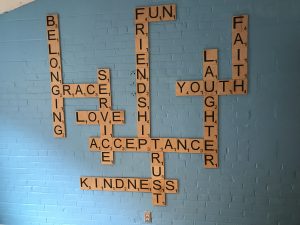 Our youth group, for students in grades 7-12, generally meets twice a month on Sunday evenings for fellowship, faith, and service. Youth activities ranging from cookouts to stream cleanup to pumpkin carving, from escape rooms to food drives to lake retreats! In addition to youth-specific events, we invite our youth to be fully engaged in the intergenerational programs of worship, mission, children's ministry, and more.
Beyond our regular meetings, seasonal retreats and summer camps help us deepen in friendship and faith together. For more information, Contact Pastor Katie.
Grace Rising (Formerly known as Club 4-5-6)
Grace Rising is our pre-teen youth group for rising youth. Fourth through sixth graders meet once a month for games, fun, friendship, snacks, and devotions. We love working with this group to develop the friendships and Christian community that will become a touchstone for them as they move into the teen years. Contact Pastor Katie.
Service Activities
Grace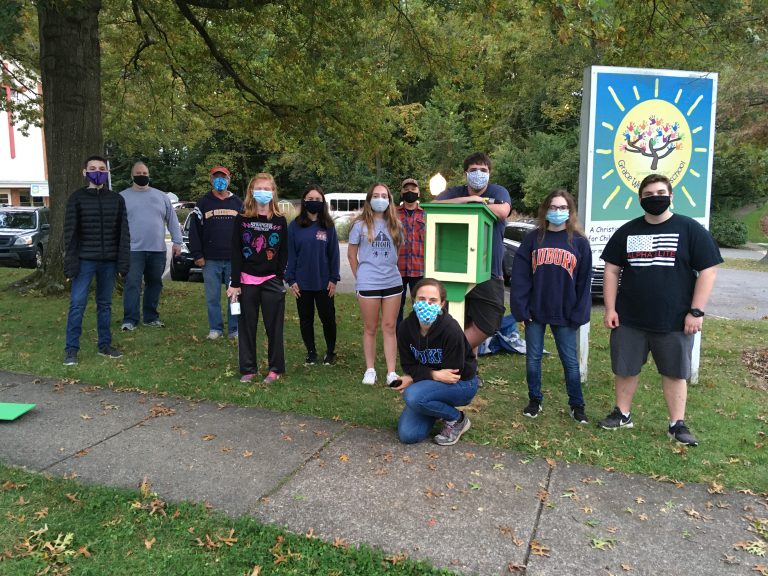 youth have a deep commitment to mission and service. Mission activities from past years have included food preparation and service at a District soup kitchen, sorting and packing supplies at ECHO, serving as tutors, participating in the annual CROP Walk for hunger relief, and selecting and wrapping Christmas gifts for students at a nearby school who might not otherwise receive gifts. High schoolers may also participate in annual summer mission trips to Petersburg, VA, and Honduras. See the church's Mission page for more information.
Conferences and Retreats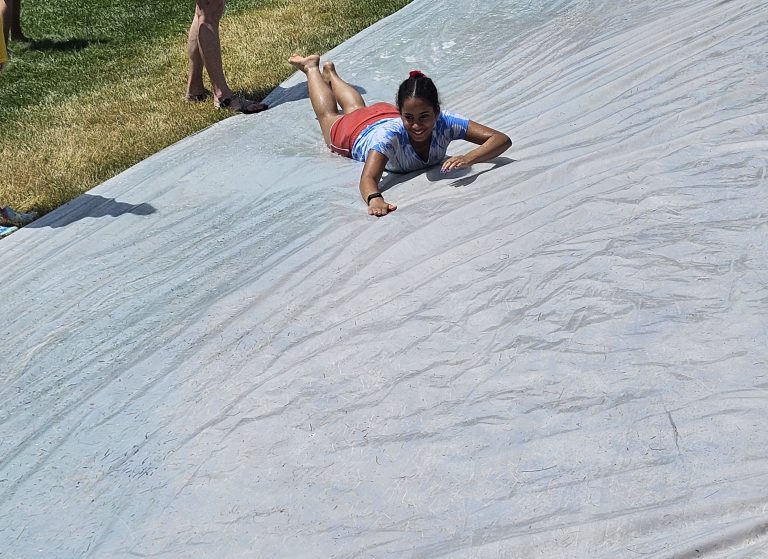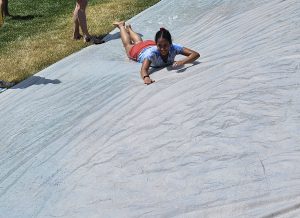 Grace offers our youth opportunities to attend retreats--to step out of the hustle and bustle of our normal life, grow in friendship, and engage faith more deeply. Our fall retreats often involve boating and tubing at Lake Anna, and our spring retreats offer recreation, rest, and a ropes course/zip line in Western Maryland. During the summer, conferences provide further opportunity to join with Christian youth from around the region. Middlers (grades 6-8) attend Camp Massanetta Springs in Harrisonburg, Virginia. There, they can enjoy an energizing and community-building week of games, recreation, worship and Bible study with friends old and new. Contact Pastor Katie for details.
Confirmation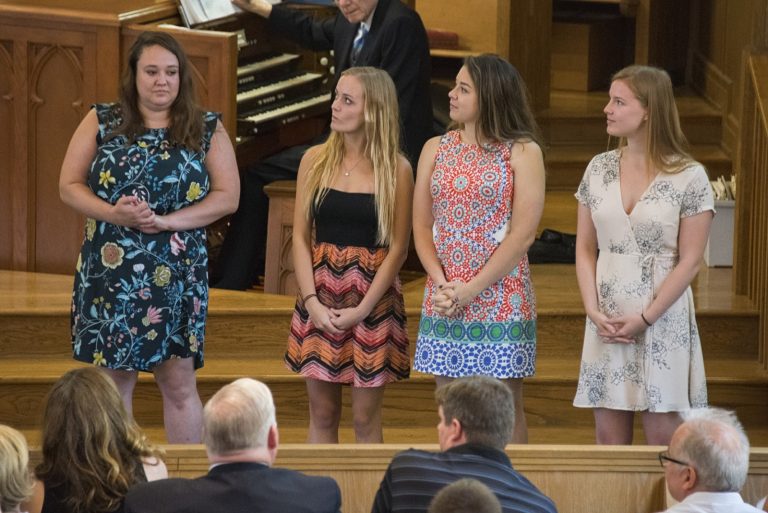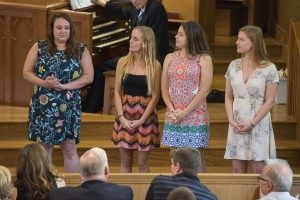 We offer a one-year confirmation class for youth who are in at least 8th grade. The class is evolving into a new, more interactive format including mentor conversations, monthly classes, engagement in worship and service projects, a retreat, and more. The program is designed to support young people's exploration of their faith and prepare them for the commitment to Christian life as members of the church. The next confirmation class will be offered in 2023-24. Contact Pastor Katie.
All offerings for children and youth follow our Child Protection Policy; all staff and volunteers have been background checked.