Faith formation is important for Christians of all ages, including adults. It shapes how we interact with God--and with our families, our communities, our workplaces, and the world. In addition, continued adult study models for the children and youth of the church that one's faith journey is never complete! Adults at Grace are encouraged to find regular opportunities to learn more, grow more, and reach deep.
Grace Presbyterian Church has a variety of opportunities for adults to grow in their faith, including weekly Sunday morning programming, midweek studies, monthly groups, and pub theology conversations. Summer Grace Groups and the Peace and Justice Series offer additional opportunities for in-depth study of important topics. Follow Grace Presbyterian Adult Ed on Facebook to stay up-to-date on offerings and reflections related to adult education.
ADULT EDUCATION OFFERINGS FOR 2022-2023
OASIS
Every Sunday
9:00-10:00 a.m. Hybrid in-person (Family Room) and on Zoom
This discussion-based class explores biblical and thematic topics, led by rotating leaders. Participants are encouraged (but not required!) to read texts selected for study and to bring their insights and questions to the group discussion.
The studies for the current year (Fall 2022 - Spring 2023) are listed below.
APRIL 16 - May 21, 2023
How the Bible ACTUALLY Works (Video Series)
Leaders: Tim Wilder, Susan Wilder, Amy Trawick
Every Sunday in the Family Room and on Zoom
9:00-10:00a.m.
Instead of studying just one book of the Bible, in this study we will be looking at video series about the Bible itself. Starting April 16, the Sunday morning OASIS class will start a 6-week study called How the Bible Actually Works. In this study, we will be learning from the theologian Peter Enns, who also wrote a book with the same title. Enns explains how an ancient, ambiguous, and diverse book leads us to wisdom instead of necessarily giving us specific answers. We have a sacred task, he points out, to re-experience and reimagine the God of the Bible in our time and place, just as the biblical writers did in theirs.
We will be listening to Peter Enns and learning from each other over the course of six Sundays, from April 16 to May 21.  Join us as we explore how to   read this ancient book in a way that shouts and sometimes whispers the good news in fresh ways today.
WINTER/SPRING 2023
Read JOHN with Grace
Leaders: Rotating
Every Sunday in the Family Room and on Zoom
9:00-10:00a.m.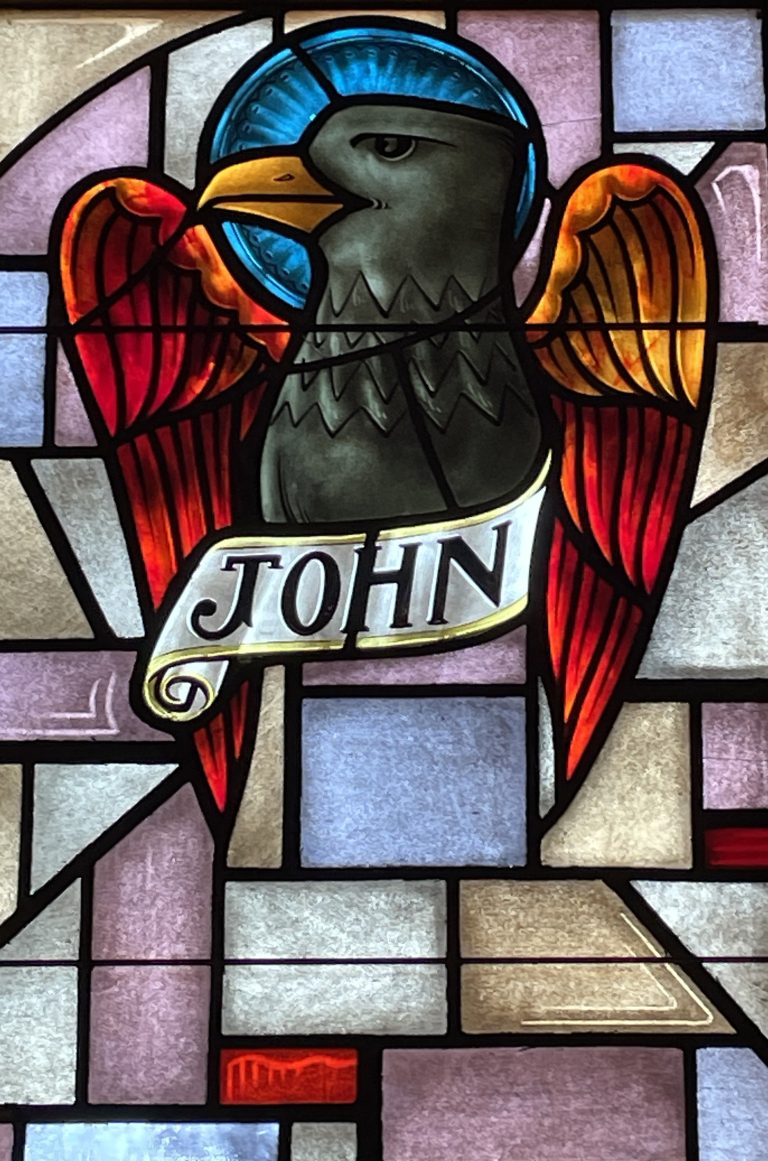 Starting
January 8, 2023
, the OASIS class dives
into a new adventure – exploring the
Gospel of John
. During the weeks leading up to Lent, we will study Jesus' ministry as it is laid out in the first part of the gospel. During Lent, we will look at how John describes Jesus' final week, including his death and resurrection. We will see together how different John's gospel is from the so-called synoptic gospels (Matthew, Mark, and Luke). It is
different in content
(No baptism! No institution of the sacrament of communion at the last supper!) and it is
different in its message
– a vital and inspiring complement to the way the gospel is presented in the other three gospels.
OASIS is all about learning from each other as we look at the scriptures together because we believe the Holy Spirit does something powerful in each of us when we gather together in Jesus' name. So please join us. We'd love to learn from your insights. 
For more information about the study, including the schedule and materials shared in each lesson, click here.
ADVENT 2022
The Good News in the Manger (Dec 4 - Dec 18)
Leaders: Tim Wilder, Amy Trawick
Every Sunday in the Family Room and on Zoom
9:00-10:00a.m.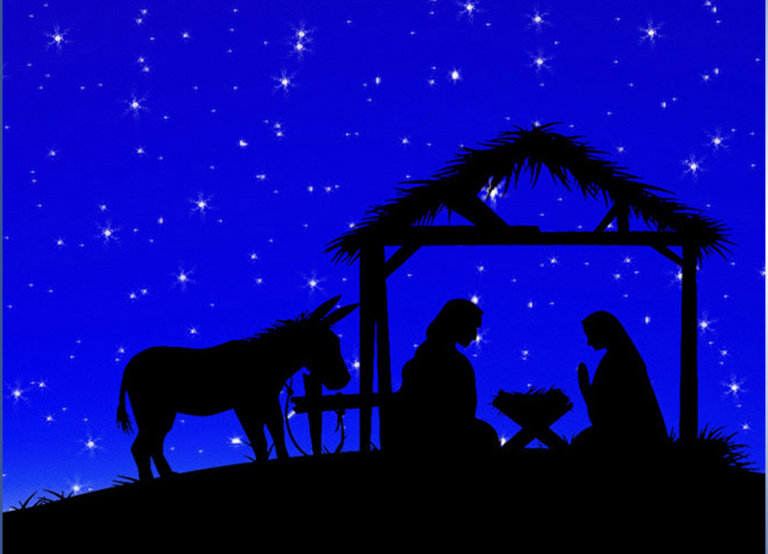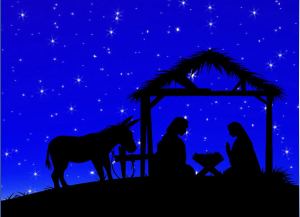 From Dec. 4 through Dec. 18, Grace's Sunday morning OASIS discussion will take a fresh look at the birth stories of Jesus. The star, the wise men, the manger, the shepherds -- we practically know the stories by heart. They are beautiful and emotionally resonant. But the stories are also stories with a faith purpose. Matthew and Luke are the only two gospel writers that include birth stories, and their versions are very different. Why? Come explore how each birth story serves as a preview of the specific gospel it is in, capturing in a nutshell the "good news" that is emphasized by that author. We'll weave together elements that are sometimes dark, sometimes profound, and ultimately gloriously joyful -- and come away with a deeper appreciation for God's wondrous work in the world.
FALL 2022
Galatians and Philippians (Sept 18-Nov 20, 2022)
Leaders: Tim Wilder, Amy Trawick, Philip Spiess, Warren Clayton
Every Sunday in the Family Room and on Zoom
9:00-10:00a.m.
Our Sunday morning adult class this fall will explore the good news of the Gospel through the eyes of the Apostle Paul. We will be reading chapter by chapter two of Paul's letters: Galatians, which is probably his first letter, and Philippians, which could date toward the end of his missionary ministry. Galatians will give us a sense of what the Gospel meant before the actual Gospels were written, and Philippians will help us see how Paul addressed some of the challenges the church faced--challenges that are still relevant today. These are fascinating and inspiring epistles, and we'll try to look at them together with fresh eyes, open to what they have to say to us today.
For more information about the class (schedule, resources, etc.), click here.
Centering Prayer
Leader: Cindi Bryant
Every Monday on Zoom
7:00-7:45 a.m. 
Are you looking for a way to step aside from our noisy world?
Are you looking for a way to grow closer to God?
Are you looking for a supportive group to pray with and experience holy silence?
If so, then join us on Monday mornings at 7:00 am on Zoom for 45 minutes of Centering Prayer. Centering Prayer is a beautiful way to encounter God in a fresh and unique way. We begin our time with an opening prayer, do some grounding activities to calm and quiet our minds, read a brief meditation, and then have 15 minutes experiencing God in silence. Join us when you can - all are welcome to our praying circle. If you have any questions, please contact Cindi Bryant @
encbryant@msn.com
.
Brave Church/Hard Topics
NEW for 2023: Wednesday evenings, beginning February 1, on Zoom
7:00-8:30 pm
Building on last fall's framework of Brave Church: Tackling Tough Topics Together by Elizabeth Hagan (2021), we'll continue to explore challenging topics not usually talked about in church and on which Christians may have differing opinions. The intent is not to change what you think but rather how you engage in conversation on these topics with people who have similar or different opinions. Topics include having difficult discussions in faith, social justice and Christianity, climate change, the prison system, and more.
Click here to find more information about the class, including topics, schedule, resources, and discussion questions.
Circle 6
Leader: Mary Helmantoler

First Wednesday of the month

10:00-11:30 a.m. in the Library/on Zoom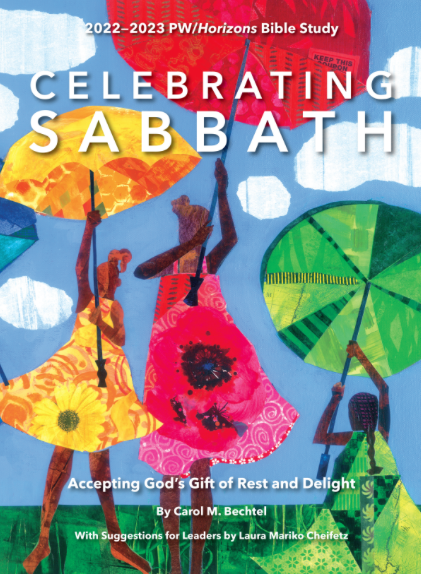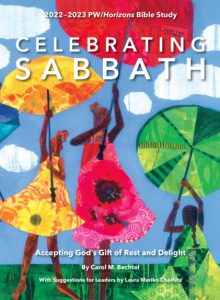 The Presbyterian Women have a long history at Grace. Circle 6 is alive with Bible study, fellowship, and special mission projects. We meet on the first Wednesday of each month from September to June. This year the circle is using the PW/Horizons Bible study Celebrating Sabbath: Accepting God's Gift of Rest and Delight and will even take a trip to a retreat center to experience Sabbath in our October meeting. Contact Mary Helmantoler or the church office for more info or to get a study guide.
Virtual Pub(lic) Theology
Leader: Nelson Thurman
Periodically
Whether it's wrestling with the breaking news of the day, the messiness of everyday life, or questions of faith, our monthly Virtual Pub(lic) Theology provides us an opportunity to learn, grow, encourage, and find comfort with each other. We don't have all the answers, but we offer a safe place to explore the questions. Settle in with your favorite food and/or beverage, and join your friends from Grace - and friends you bring - for a lively evening of conversation and fellowship!
Men's Fellowship
Leaders: TBD

The men of Grace have a vibrant program that started over 20 years ago. Pre-Covid, the group would gather at 8:00 a.m. for a delicious breakfast, a nourishing Bible study, and supportive fellowship. We are currently discerning what format Men's Fellowship will take in '22-'23!
Women's Fellowship

Leaders: TBD
Women's Fellowship meets monthly to address life and women's issues through the lens of faith. Sometimes complex, sometimes challenging, always supportive - Women's Fellowship invites women, youthful and experienced, to join the joyful, stimulating conversation. We are currently discerning what format the group will take in '22-'23!
Grace 101
This class meets periodically to familiarize visitors and prospective members with key components of Grace Presbyterian Church. Topics cover faith journeys and spiritual gifts, Presbyterian beliefs and structures, and how to jump into Grace's missions and ministries.   If you are interested in attending one of these classes, please contact the church office (703-451-2900).
SUMMER GRACE GROUPS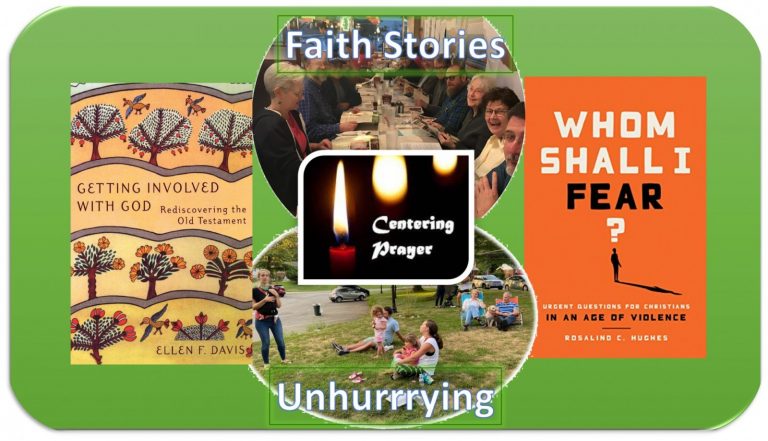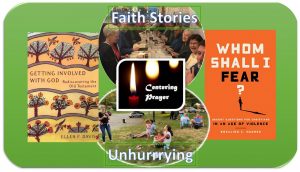 Each summer we offer small groups that meet around particular interests for study and fellowship. Our 2022 groups have wrapped up. You can read about them here: 
Join us next summer!
PEACE AND JUSTICE SERIES



Grace is committed to biblical understandings of justice and peace and periodically sponsors focused studies to expand our understanding of key issues facing the world today. Even if you missed the group discussions, you may want to read these books on your own.
Just Mercy: A Story of Justice and Redemption by Bryan Stevenson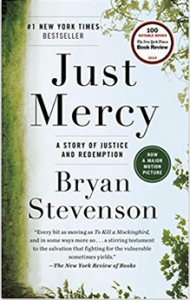 Just Mercy is the true story of author and world-renowned civil rights defense attorney Bryan Stevenson as he works to free a wrongly condemned death row prisoner. In addition to exploring the central storyline of a history-making battle for social justice, Stevenson details the histories of others from marginalized groups who are falsely convicted or harshly sentenced and engage with moral and philosophical reflections on the American criminal justice and prison systems. This book also touches on gun violence, political corruption, a long history of suffering, and the potential for mercy to redeem us.
The Color of Compromise: The Truth about the American Church's Complicity in Racism by Jemar Tisby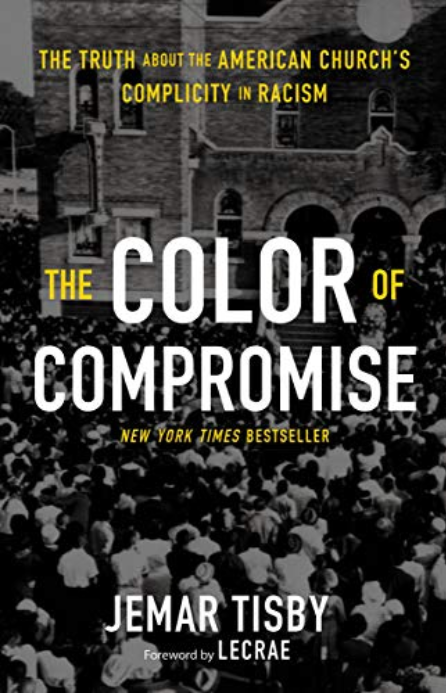 (from the Amazon description) The Color of Compromise takes listeners on a historical journey: from America's early colonial days through slavery and the Civil War, covering the tragedy of Jim Crow laws and the victories of the Civil Rights era, to today's Black Lives Matter movement. Author Jemar Tisby reveals the obvious - and the far more subtle - ways the American church has compromised what the Bible teaches about human dignity and equality.
So You Want to Talk About Race by Ijeoma Olua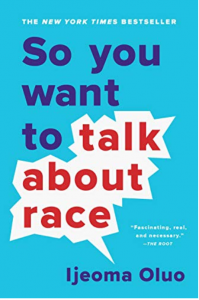 Over the past decade, the past few years, the past month--many of us have become aware that as Christians, we are called to face the reality of our nation's legacy around race. But (especially for white people), how do we talk about things that make us uncomfortable? How do we help heal the hurts? What do we need to better understand in order to become a part of the solution? This study used the book So You Want to Talk about Race to explore these topics. The author, Ijeoma Oluo, guides readers through definitions and history and black experience in an attempt to make possible honest conversations about race and racism and how they infect almost every aspect of American life.
City of a Thousand Gates by Rebecca Sacks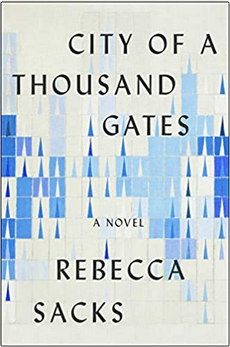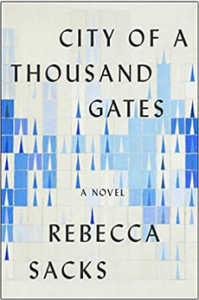 City of a Thousand Gates is a deeply empathic first novel by American writer Rebecca Sacks. Without taking sides, the book illuminates the competing perspectives and desires of people throughout Israel and Palestine. And it reveals the humanity of people caught in the atmosphere of hostility that pervades even the most intimate aspects of personal life. Central to the novel is the question of the abuse of power, and how oppression harms both the oppressed and the oppressors. Through the pages of this book, we explored the many facets of the antagonism between Israelis and Palestinians and pondered the larger question of the impact of the abuse of power.
Whom Shall I Fear?: Urgent Questions for Christians in an Age of Violence by Rosalind C. Hughes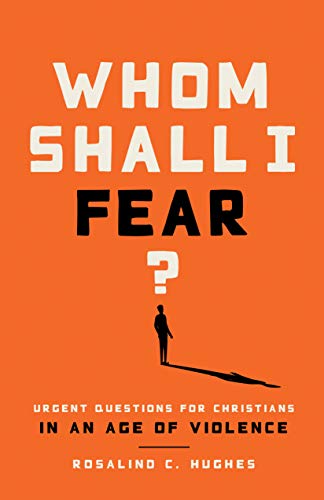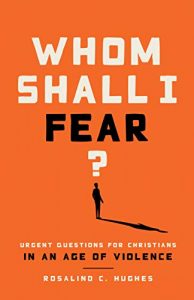 (adapted from the Amazon description) In the book Whom Shall I Fear: Urgent Questions for Christians in an Age of Violence, Rosalind C. Hughes explores the questions being raised by churches as they grapple with the fear of violence. The book provides thought-provoking reflections on topics such as locked doors, living faithfully in an unfaithful world, the question of armed security in a church setting, and the duty of Christians to extend hospitality to their neighbor. It includes stories from survivors of gun violence and wisdom on how churches can work to transform an anxious and fear-driven world. Whom Shall I Fear? helps the church thoughtfully wrestle with what it means to be a church of grace, welcome, and love when confronted with acts of cruelty, division, and hate.