Faith formation is important for Christians of all ages, including adults. It shapes how we interact with God--and with our families, our communities, our workplaces, and the world. In addition, continued adult study models for the children and youth of the church that one's faith journey is never complete! Adults at Grace are encouraged to find regular opportunities to learn more, grow more, and reach deep.
Grace Presbyterian Church has a variety of opportunities for adults to grow in their faith, including weekly Sunday morning programming, midweek studies, and monthly groups. See below for current offerings. You can also check out our Adult Education Archives for highlights of previous studies.
WEEKLY OFFERINGS
OASIS (Adult Sunday School)
Leaders: Rotating
Every Sunday in Family Room (lower level) and on Zoom
9:00-10:00 a.m. 
This discussion-based class explores biblical and thematic topics, led by rotating leaders. Participants are encouraged (but not required!) to read texts selected for study and to bring their insights and questions to the group discussion. The studies for the current year (Fall 2023 - Spring 2024) are listed below.
The Bible Story (Sept 10 - Dec 10)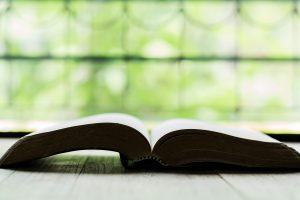 Join us starting on Rally Day as we brush up on "The Bible Story." We will take a fresh look at the overarching story of God's love in action over the course of the Bible. It is a story of God's creativity, God's faithfulness, God's remarkable desire for a relationship with us, and God's intent to work through us to accomplish God's will. We will begin at the beginning, in the book of Genesis, and work our way through the Old and New Testaments, covering key people, themes, and events. Adults of all ages and older youth are welcome!
Centering Prayer
Leader: Cindi Bryant
Every Monday on Zoom
7:00-7:45 a.m. 
Are you looking for a way to step aside from our noisy world?
Are you looking for a way to grow closer to God?
Are you looking for a supportive group to pray with and experience holy silence?
If so, then join us on Monday mornings at 7:00 am on Zoom for 45 minutes of Centering Prayer. Centering Prayer is a beautiful way to encounter God in a fresh and unique way. We begin our time with an opening prayer, do some grounding activities to calm and quiet our minds, read a brief meditation, and then have 15 minutes experiencing God in silence. Join us when you can - all are welcome to our praying circle. If you have any questions, please contact Cindi Bryant @ encbryant@msn.com.
Firepit Theology: Burning Topics (Oct 3 - Nov 14)
Leaders: Nelson Thurman and Others
Every Tuesday on Grace's Front Lawn (weather permitting)
7:30-9:00 p.m.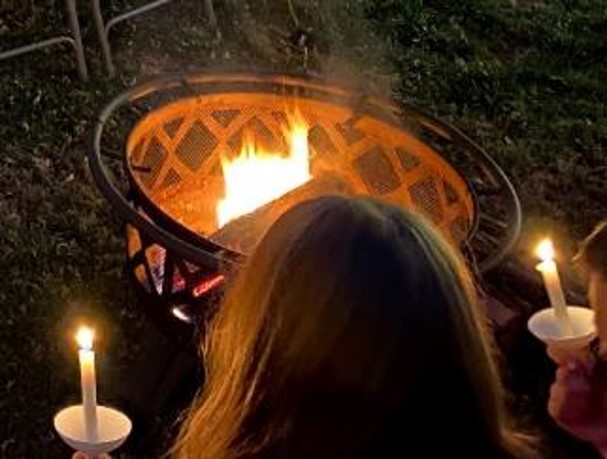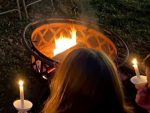 Join your friends at Grace (and invite a friend!) as we gather around a firepit for fellowship, roasting marshmallows (or whatever you want to roast) and discussion on the breaking news of the day, the messiness of everyday life, and living out our faith. Bring your questions, your wonderings, and a chair -- and enjoy a lively evening of conversation!
MONTHLY OFFERINGS
Circle 6
Leader: Mary Helmantoler

First Wednesday of the Month

10:00-11:30 a.m. in the Library/on Zoom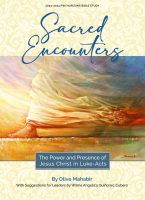 Celebrating the 70th anniversary of Presbyterian Women at Grace, Circle 6 is alive with Bible study, fellowship, and special mission projects. This year Circle 6 is using the PW Horizons Bible study Sacred Encounters: The Power & Presence of Jesus Christ in Luke-Acts. We will also sponsor a day retreat on October 4 to the Richmond Hill Retreat Center in Richmond as well as other activities throughout the church year.
Faith Foundations
Leader: Pastors and Others

Once-a-month Sunday Evenings: Oct 29, Nov 26, Jan 21

6:30 - 8:00 p.m. in the Family Room (lower level)
Want to revisit some core beliefs of our Christian faith? Get confused about how the Bible fits together? Need help learning how to better articulate your own faith story? Adults will join our youth confirmands in discussing some key questions of Christian faith: What is the Bible? Who is God? Who is Jesus? What is my story? and more. This class meets monthly and runs through early May. It will culminate in an opportunity to write a personal "statement of faith." Come for one, a few, or all sessions -- and learn from one another! 
Men's Fellowship
Leaders: Rotating

The men of Grace have a vibrant program that started over 20 years ago. Once a month men gather at 8:00 a.m. for a delicious breakfast, a nourishing Bible study, and supportive fellowship. Watch the announcements for time and place each month!
Grace 101
This class meets periodically to familiarize visitors and prospective members with key components of Grace Presbyterian Church. Topics cover faith journeys and spiritual gifts, Presbyterian beliefs and structures, and how to jump into Grace's missions and ministries.   If you are interested in attending one of these classes, please contact the church office (703-451-2900).