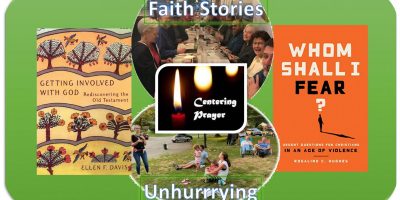 We are continuing our Summer Grace Groups for a third summer! Five groups will gather in-person and/or virtually during Summer 2022. We hope you will use these opportunities both to stay in touch with each other over the summer and to deepen your faith and understanding on important issues facing God's world. We welcome this opportunity to be the church, so feel free to share widely with others! All are welcome.
Centering Prayer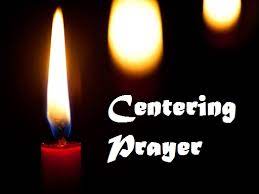 Looking for a quiet, prayerful way to start off your week? Then check out the Centering Prayer group on Monday mornings from 7:00 - 7:45 am. The Contemplative Outreach Organization describes Centering Prayer as "a method of prayer in which we consent to rest in God's presence. It is prayer that moves us beyond conversation with Christ to communion with God." Join us on Monday mornings to experience the richness of this kind of prayer regularly practiced. 
Facilitator: Cindi Bryant
Meetings: Mondays, 6/6 – 8/15; 7:00-7:45am
Mode: Zoom
Getting Involved with God: Rediscovering the Old Testament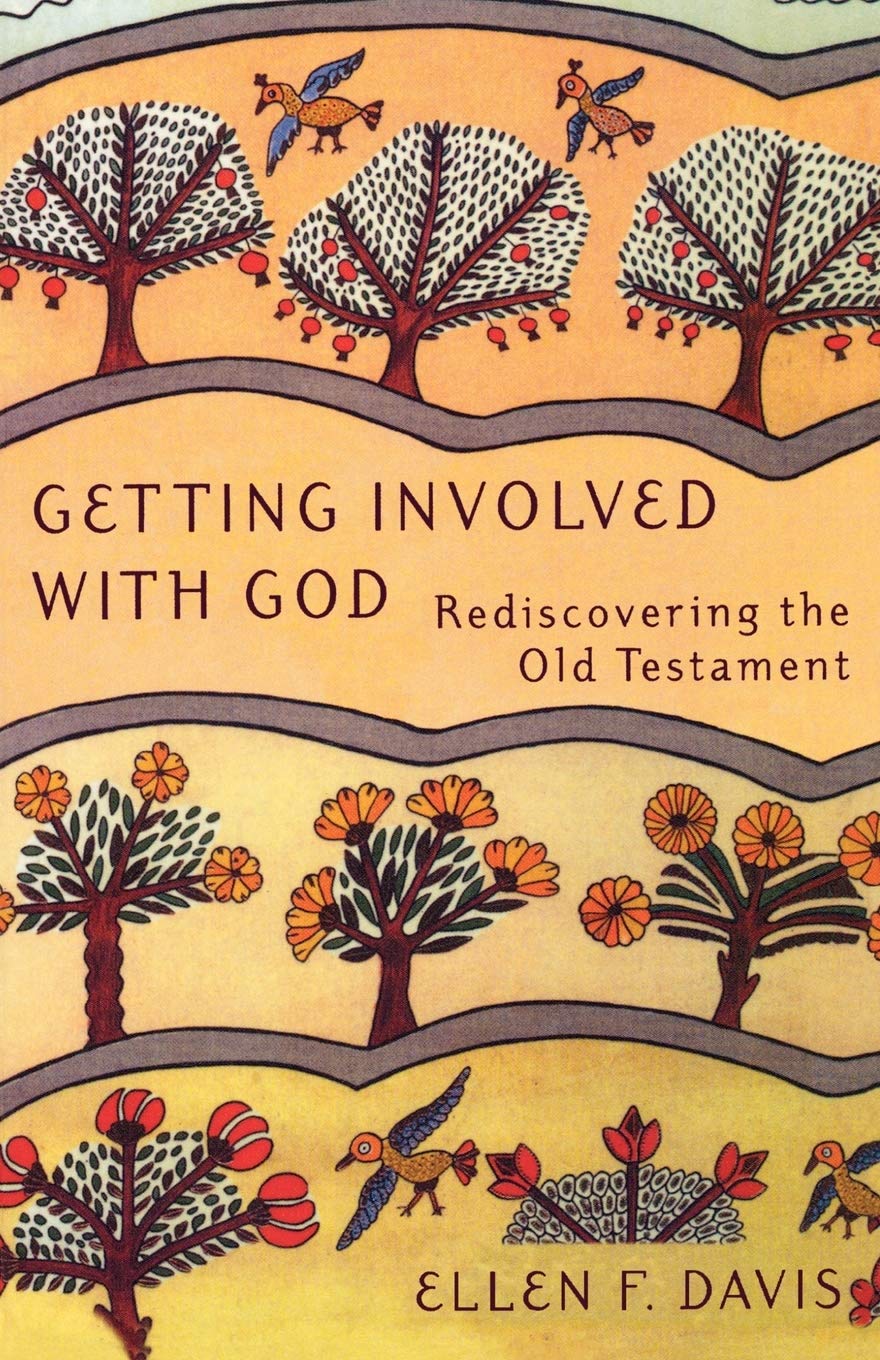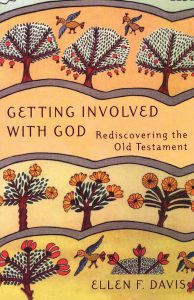 In her book Getting Involved with God: Rediscovering the Old Testament, Ellen F. Davis brings to life stories and themes from the Old Testament, presenting the Hebrew Bible as a source of Good News. The book explores what it means to get and stay involved with God: "what it takes, what it costs, what it looks and feels like, why anyone would want to do it anyway" (p. 1). Instead of focusing on prophecies and moral teachings, this study will engage with what the Old Testament has to reveal about an intimate life with God, showcasing how God is involved with humanity and is in covenant with us. We will read and discuss 1-2 chapters each week and tackle such questions as why God would ask Abraham to sacrifice Isaac and why Job had to suffer. Through it all, we will seek guidance in what it means as Christians to be truly in relationship with God.
Facilitators: Amy Trawick, Ben Trawick, Tim Wilder
Meetings: Mondays, 6/6 - 8/15 (no meeting on 7/4); 7:00-8:00pm
Mode: Zoom
Unhurrrying: Making Space for Friendship and Faith
Join us outdoors in the North Lot for a simple dinner followed by discussion about spiritual practices for "unhurrying." What do prayer, silence, or simplicity look like in the middle of busy, full lives? This group is designed to be accessible for busy people, and all ages are welcome. You need to register for the group during the sign-up period, but feel free to come once or come every time. No preparation is required! Feel free to bring kids to play on the playground or roast marshmallows.
Facilitator: Katie Murchison Ross
Meetings: Every other Wednesday: 6/15, 6/29, 7/13, 7/20, 8/3, 8/17; 5:30 – 7:00pm
Mode: In person; North Parking Lot
Sharing Our Faith Stories
Here's an opportunity to listen to and share our faith stories while learning about the importance of sharing stories in faith communities. We'll use prompts and examples to help you start building your own faith story.
Facilitators: Beth Jenkins Smith, Kerrin Sperry, Nelson Thurman
Meetings: Every other Thursday: 6/9, 6/23, 7/7, 7/21, 8/4; 7:00-8:30pm
Mode: Hybrid: online via Zoom and in-person on the front lawn
Whom Shall I Fear?: Urgent Questions for Christians in an Age of Violence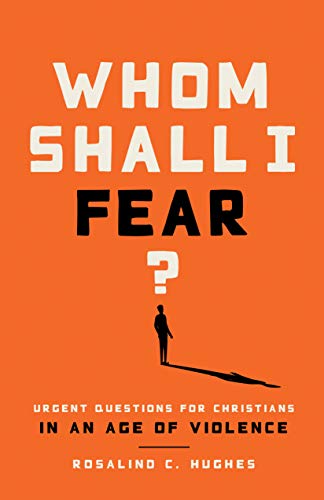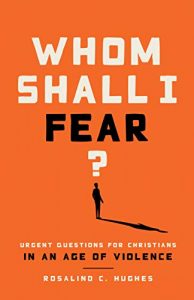 (adapted from the Amazon description) In the book Whom Shall I Fear: Urgent Questions for Christians in an Age of Violence, Rosalind C. Hughes explores the questions being raised by churches as they grapple with the fear of violence. Churches are not immune to violence, as we have seen from shootings at houses of worship across the nation. The challenge for faith communities is how do we respond to the threat of potential violence?
Whom Shall I Fear? provides thought-provoking reflections on topics such as locked doors, living faithfully in an unfaithful world, the question of armed security in a church setting, and the duty of Christians to extend hospitality to their neighbor. It includes stories from survivors of gun violence and wisdom on how churches can work to transform an anxious and fear-driven world. Whom Shall I Fear? helps the church thoughtfully wrestle with what it means to be a church of grace, welcome, and love when confronted with acts of cruelty, division, and hate.
The group will meet on Zoom three times over the summer, discussing three chapters at each meeting.
Facilitators: Maria Clayton & John Sowdon
Meetings: Designated Thursdays: 6/30, 7/28, 8/18; 7:00-8:00pm
Mode: Zoom