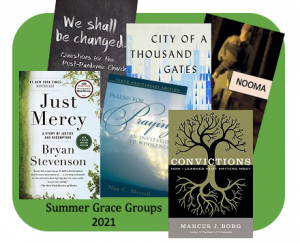 It's time to sign up for Summer Grace Groups! Grace Presbyterian is offering virtual discussion groups during Summer 2021 on Zoom. Groups have been proposed by members and pastors around a range of topics. GPC leadership encourages the Grace family to select one or more of these options, both to stay in community with each other over the summer and to deepen our faith and understanding on important issues facing God's world. We welcome this opportunity to be the church, across geography, so feel free to share widely with others! All are welcome.
DIRECTIONS: Please read the group descriptions below. Pay particular attention to the meeting times and expectations. Identify 1 or more groups to commit to, and indicate these on the sign-up form. By signing up for a group, you are committing to attend the majority of meetings and to prepare readings as needed (optional in many cases).
SIGN-UP DEADLINE: Tuesday, May 25
CLICK HERE TO SIGN UP FOR A SUMMER GRACE GROUP (after reading the descriptions below!)

1. Praying with the Psalms: A Contemplative Approach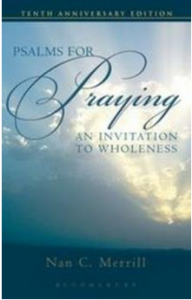 The Psalms are so rich and offer great comfort. They teach us how to pray, and how to bring our whole selves into the presence of the Holy One. Join Cindi Bryant for this nine-week gathering to spend time praying with the Psalms. We will take a contemplative approach and focus on one to two Psalms a week. We will spend time in silence, Lectio Divina, and prayer, using Nan C. Merrill's book, Psalms for Praying: An Invitation to Wholeness as a resource. In the Preface of her book, Merrill states: "Psalms for Praying reflects the reciprocity of Divine Love that opens the heart to forgiveness, reconciliation, and healing. Affirming the life-giving fruits of love and acknowledging the isolation and loneliness of those separated from Love, may serve to awaken the heart to move toward wholeness and holiness." Gather with us, quiet your mind, and bring your favorite Psalms in your favorite Bible translation. (It is not necessary to purchase the book, but it is a lovely resource to have.)
"How good and pleasant it is when covenant kin sit together in unity...for there the Lord has ordained the blessing of enduring life." Psalm 133
Facilitator: Cindi Bryant
Meetings: Mondays, June 7 – August 9 (except July 12); 7:00-8:00am [NEW TIME!]
2. Convictions: What Do We Really Believe?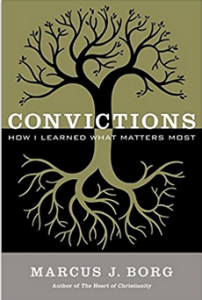 If you are wondering if Christianity is still really for you, if you find yourself questioning many of the beliefs Christians are "supposed" to believe, if you're wondering if you're alone in thinking about God and the Bible in ways that are different from what you've heard most of your life, you may want to join this group. But beware--you'll need to bring an open mind and a tough skin! We'll explore those "awkward" questions we tend to keep silent about, using the book Convictions: How I Learned What Matters Most by Marcus Borg. Borg wrote this book at the age of 70, after growing up a Lutheran, pursuing physics, and turning his back on the church. He ultimately became a renowned (and sometimes controversial) contemporary New Testament scholar and man of faith. This book is about where Borg finally landed with his beliefs--and how his experience, reason, and scholarship led him there. Sample questions we'll explore include: Is God really a supernatural, magical being "out there"? Is salvation about saving me from hell? Was Jesus's dying on the cross a sacrifice? And what about that resurrection…? (We will read and discuss one chapter a week.)
Facilitator: Amy Trawick
Meetings: Mondays, June 7 – August 9 (except July 5); 7:30 – 8:30pm
3. NOOMA Video Series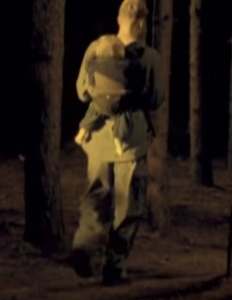 NOOMA is a series of short, beautiful videos designed to promote spiritual reflections on individual life experiences. The name NOOMA comes from a phonetic spelling of the Greek word πνευμα (pneuma), meaning "wind," "spirit," or "breath."  The series features Rob Bell, the previous pastor of Mars Hill Bible Church, bestselling author, and national speaker on spirituality and faith. We will be featuring 10 NOOMA videos throughout  the summer: Rain, Trees, Luggage, Dust, Noise, Rhythm, Matthew, Open, Store, and Rich. (One video will be shown and discussed at each group meeting. Participants may also view the videos on YouTube ahead of time to have more reflection time.)
Facilitators: Janet Little, Dave Little, Becky Yarbrough
Meetings: Tuesdays (June 8 – August 10); 6:00 - 7:00pm
4. City of a Thousand Gates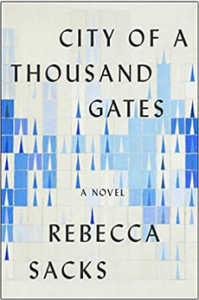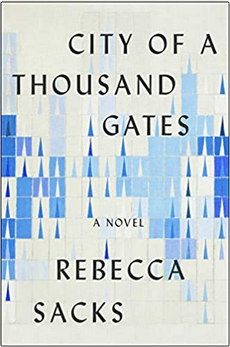 City of a Thousand Gates is a deeply empathic first novel by American writer Rebecca Sacks. Without taking sides, the book illuminates the competing perspectives and desires of people throughout Israel and Palestine. And it reveals the humanity of people caught in the atmosphere of hostility that pervades even the most intimate aspects of personal life. Central to the novel is the question of the abuse of power, and how oppression harms both the oppressed and the oppressors. Through the pages of this book, we will explore the many facets of the antagonism between Israelis and Palestinians and ponder the larger question of the impact of the abuse of power. (Participants will read one third of the novel in prep for each group meeting.)
Facilitators: Kathy Drinkard, Marty Post
Meetings: June 16, July 21, August 18 (3rd Wednesdays); 7:00 – 8:30pm
5. Questions for a Post-Pandemic Grace Church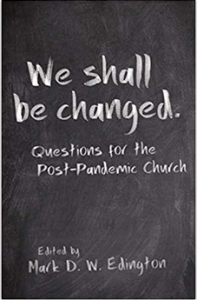 Soon, the long season(s) of our pandemic "exile" will close, and we'll begin to regather in person at Grace. While we look forward to gathering again, the last 14 months have triggered changes and likely the need for more change. The question is not whether but how things will change--and how we'll respond. Using the book We Shall Be Changed:  Questions for the Post-Pandemic Church, we'll look at such questions as:  How will we regather the church after pandemic?  How will we change our habits of isolation? What new experiences from our virtual services might we bring into our in-person worship? How will we deal with the impact on church finances and service to the church's community?  How will we newly address the longing people have felt for a return to a communal relationship?  How is God calling us to embrace the energy and creativity of this moment in history? This collection of brief essays is designed to spur conversations as we seek ways to embrace the newly-discovered gifts this time of isolation and separation has given us, in order to confront the new challenges and opportunities we as a church will face in the immediate future. (Reading the book is optional.)
Facilitators: Warren Clayton, Philip Spiess, Nelson Thurman, Ben Trawick
Meetings: Every other Thursday (June 10, June 24, July 8, July 22, August 5); 7:00-8:00pm
6. Just Mercy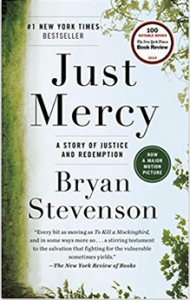 This discussion group will revolve around Just Mercy, the true story of author and world-renowned civil rights defense attorney Bryan Stevenson as he works to free a wrongly condemned death row prisoner. In addition to exploring the central story-line of a history-making battle for social justice, we will follow the histories of others from marginalized groups who are falsely convicted or harshly sentenced and engage with moral and philosophical reflections on the American criminal justice and prison systems. This focus on racial and economic inequality will also touch on gun violence, political corruption, a long history of suffering, and the potential for mercy to redeem us. (Participation can include reading the book or watching the movie, as well as referencing other materials related to our criminal justice system.)
Facilitators: Linda Hitchens, Ed Bryant
Meetings: Every other Thursday (June 3, June 17, July 1, July 15, July 29, August 12); 7:00-8:30pm
Handouts/Presentations:
Ready to sign up? CLICK HERE!