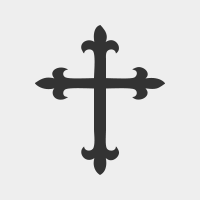 February 2, 2020
Isiah 61:1-4
The spirit of the Lord God is upon me,
    because the Lord has anointed me;
he has sent me to bring good news to the oppressed,
    to bind up the brokenhearted,
to proclaim liberty to the captives,
    and release to the prisoners;
2 to proclaim the year of the Lord's favor,
    and the day of vengeance of our God;
    to comfort all who mourn;
3 to provide for those who mourn in Zion—
    to give them a garland instead of ashes,
the oil of gladness instead of mourning,
    the mantle of praise instead of a faint spirit.
They will be called oaks of righteousness,
    the planting of the Lord, to display his glory.
4 They shall build up the ancient ruins,
    they shall raise up the former devastations;
they shall repair the ruined cities,
    the devastations of many generations.
Matthew 5:1-12
When Jesus saw the crowds, he went up the mountain; and after he sat down, his disciples came to him. 2 Then he began to speak, and taught them, saying:
3 "Blessed are the poor in spirit, for theirs is the kingdom of heaven.
4 "Blessed are those who mourn, for they will be comforted.
5 "Blessed are the meek, for they will inherit the earth.
6 "Blessed are those who hunger and thirst for righteousness, for they will be filled.
7 "Blessed are the merciful, for they will receive mercy.
8 "Blessed are the pure in heart, for they will see God.
9 "Blessed are the peacemakers, for they will be called children of God.
10 "Blessed are those who are persecuted for righteousness' sake, for theirs is the kingdom of heaven.
11 "Blessed are you when people revile you and persecute you and utter all kinds of evil against you falsely on my account. 12 Rejoice and be glad, for your reward is great in heaven, for in the same way they persecuted the prophets who were before you.