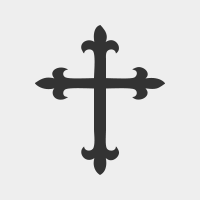 February 17, 2019
Psalm 1
1 Happy are those
    who do not follow the advice of the wicked,
or take the path that sinners tread,
    or sit in the seat of scoffers;
2 but their delight is in the law of the Lord,
    and on his law they meditate day and night.
3 They are like trees
    planted by streams of water,
which yield their fruit in its season,
    and their leaves do not wither.
In all that they do, they prosper.
4 The wicked are not so,
    but are like chaff that the wind drives away.
5 Therefore the wicked will not stand in the judgment,
    nor sinners in the congregation of the righteous;
6 for the Lord watches over the way of the righteous,
    but the way of the wicked will perish.
John 15:4-11
4 Abide in me as I abide in you. Just as the branch cannot bear fruit by itself unless it abides in the vine, neither can you unless you abide in me. 5 I am the vine, you are the branches. Those who abide in me and I in them bear much fruit, because apart from me you can do nothing. 6 Whoever does not abide in me is thrown away like a branch and withers; such branches are gathered, thrown into the fire, and burned. 7 If you abide in me, and my words abide in you, ask for whatever you wish, and it will be done for you. 8 My Father is glorified by this, that you bear much fruit and become[c] my disciples. 9 As the Father has loved me, so I have loved you; abide in my love. 10 If you keep my commandments, you will abide in my love, just as I have kept my Father's commandments and abide in his love. 11 I have said these things to you so that my joy may be in you, and that your joy may be complete.