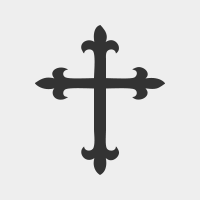 May 28, 2017
© 2017 Rev. Susan Wisseman. If material herein is quoted under Fair Use, please give credit to the author.
Well, my friends, it's been five weeks since that joyous Easter morning when we gathered and celebrated Jesus' victory over death…remembering that day when everything changed. Or did it?
We meet several of the disciples pretty much back where they started: fishing. Perhaps in their grief it's all they could think to do; to go back to their lives before Jesus came along and disrupted everything. Grief can be like that. But as it turns out, their efforts are fish-less. It may be that they are fishing for the wrong kind of catch. You see, once you've encountered Jesus, it's not that easy to go back to life as it was before. They may not have realized it yet, but they have been changed.
As they linger in the boat attempting to catch fish, Jesus makes his third post-resurrection appearance. But it is not until he speaks that they recognize the figure on the shore.
In this time when they are no doubt feeling a variety of emotions…Disheartened? Afraid? Frozen? Jesus returns one more time to remind them of their calling. He breaks bread with them, a meal filled with grace, and reminiscent of the last supper. In another act of grace, he provides Peter the opportunity to affirm, three times, the one whom he had denied three times. And then he departs with this last instruction: "Follow me."
I should note, this story is understood to be late appendix to the Gospel of John, written by another author. Theologian, Gerard Sloyan notes while the author tells us it is the third appearance, "it bears the earmarks, however, of a first appearance."[1]
Because, they were there, with Jesus throughout his ministry on earth. They were there when he was arrested. They were there when he was condemned to death. They were there when he was crucified. And they were there when he appeared – risen from the dead.
Yet they were still at a loss and returned to their old lives.
I wonder…with Easter behind us, are we renewed? Or has the high of Easter morning worn off? Does the good news of the Gospel shine on our faces?  Are we changed because of the risen Christ?
It's easy, and comfortable to fall back into our regular routines. It seems like there's always so much to do. Living in a high paced major metropolitan area, that is also the seat of our government, sometimes it easier to be people of the "to do list" than the people of the Book.
Look at the disciples – who were fishermen – but weren't catching any fish. When along comes a man on the shore, whom they don't recognize, who tells them to drop their nets on the other side of the boat. The result is such an abundance of fish they can't even haul the net into the boat. Perhaps, they are given something they needed even more: a change in perspective.
I wonder…what would happen if we were to drop our nets on the other side of the boat?
What if we broke out of our routines, at least a little bit? Taking time to do things that help sustain us and to grow in our faith. To gather with our fellow disciples. To intentionally make time for Sabbath.
And to create new routines that help us to care for our neighbors. It could be something as simple as smiling at everyone we encounter, or, intentionally seeking opportunities to offer random acts of kindness. Perhaps, offering hospitality by inviting some neighbors over to share a meal.
What if we intentionally lived out our baptismal promises, those we made or those made on our behalf. And seek to ensure that we live out our affirmative answer to the question we answered this morning when we promised "to guide and nurture Cameron by word and deed, with love and prayer, encouraging him to know and follow Christ and to be a faithful member of his church?" What if everyone we encounter recognized the face of Jesus in each of us? What if these kinds of actions, at the very least planted a seed? OR, what if they changed someone's life?
Jesus gave the Peter, and by extension, us, what seem to be three simple instructions: Feed my sheep. Tend my sheep. Follow me.  But sometimes things that seem simple aren't as easy, we thought they would be.
As a church, we do a pretty good job feeding Jesus' sheep – with food donations, the Help the Homeless backpacks, participating in the CROP walk, the lunch packs, regular donations to ECHO and denominational hunger programs. I wonder how many of us react when we encounter the person on the intersection with the cardboard sign, or the person sleeping on sidewalk. A positive engagement may come naturally to some of you, but, to be honest, I struggle in these situations. I'm striving to follow the example of a friend who keeps small bags with non-perishable food in the car so she has something to hand out when she meets such people. I'm also trying to, at the very least, acknowledge the person – because, on one level, it's a lot more comfortable to avert my eyes and keep walking, or driving. Which is, of course, is neither feeding, nor tending, Jesus' sheep.
Tending Jesus' sheep means loving and caring for all the sheep, not just the ones we feel comfortable with, are drawn to, or agree with. We are called to strive to live out the greatest commandment "To love the Lord our God, with all our hearts, all our souls, and all our selves and to love our neighbors as ourselves." The way I read it, everyone is our neighbor – we don't get to pick and choose. At the National Capital Presbytery Meeting this past Tuesday, the worship focus was on "loving your neighbor". A conversation was preached by Presbyterian pastor Ruth Hamilton, Rabbi Sid Schwarz, and Dr. Margaret Johnson from the Ezher Bloom Mosque on the scripture readings about neighbors from Deuteronomy 6, and Mark 12 where Jesus recaps the reading from Deuteronomy. One of the most intriguing points made was the observation that you can't command an emotion.
And yet – somehow, we must strive to live out this commandment. Because we are followers of Christ, whose lives, like the disciples, have been irrevocably changed by our encounter with Jesus.
We are living in a time where there is a great deal of divisiveness in our country over political ideology, social class and status, race, gender identity, sexuality…and pick an issue. We don't have to agree on everything, but we must be able to see each person we encounter as a precious child of God. Truly listening, not formulating a response as the other person is speaking. That should help open the door to civil conversations where each person may be heard and change the tenor of the discourse. In his book In Defense of Civility: How Religion can Unite America on Seven Moral Issues That Divide Us, James Calvin Davis notes, "Moral values need not be conservative – nor religion, for that matter – and exclusively equating moral values with conservative religion cause us to misunderstand the nature of our public disagreements."[2] He notes that not non-believers are equally committed to moral worldviews as religious people. The disagreements have more to do with which moral values should hold more weight.
At the same time, we must speak out against injustice, and we must stand up and defend any of our brothers and sisters who are marginalized by their gender, race, faith, social or immigration status, or whatever it is that might make them "different". We must because there are many too who live in danger of emotional and physical abuse – and death.
Choosing to follow Christ means choosing the full three course dinner, not the a la carte option. If we are to truly follow Christ, and tend his sheep, we must attempt do so in all aspects of our lives…which sometimes (maybe often) means being counter-cultural. Pastor Ben or I are in this pulpit every week – but, as those who follow Christ, we are all called to preach the good news of the gospel (using words if necessary – to quote (or misquote St. Francis), and to feed and tend to our neighbors. May God give us the courage to do so!  Amen.
Rev. Susan Wisseman
Grace Presbyterian Church
[1] Sloyan, Gerard. Interpretation: John. John Knox Press: Atlanta. 1988. Page 230.
[2] Davis, John Calvin. In Defense of Civility….p. 7