Grace Presbyterian Church of Springfield is a mission-driven church whose outreach is directly determined by the congregation. Based on the interests and callings of our members, Grace is actively involved in mission both locally and internationally. We take seriously the apostle Paul's admonishment that together we are the Body of Christ, called to do the Lord's work, loving our neighbors as ourselves. It is the duty of the mission elder and the Mission Committee, as engaged by the congregation, to ensure that mission funds are spent on activities in which members are ac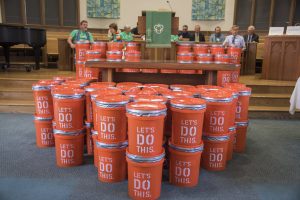 tively engaged. You are invited to explore the joy of service through the opportunities offered at Grace. Regardless of specific talents or amount of time available, there is an activity for you to engage God's people.
Local Missions
Locally, Grace offers a wide range of mission activities to express God's love, from weekly sponsoring of a parenting class for families at risk, quarterly "All Hands" in-church mission events, to one-time annual events such as preparing Thanksgiving food baskets. Grace is one of the founding churches of ECHO (Ecumenical Community Helping Others), and remains actively engaged through food collection, member participation and funding. Here are a few of our regular activities in local missions:
The Grace Tutoring Program has been an active part of our life continuously since 1990. The program has helped over 600 children from Crestwood and Garfield Elementary Schools, by developing a caring relationship between students and church volunteers. Each student meets with the same volunteer, who becomes a special friend and homework helper for one hour every Monday evening, from October through May. The program needs tutors and substitute tutors for each school year. Contact JoAnn Holmes or Tammy Juba.
Parenting Education Partnership (PEP)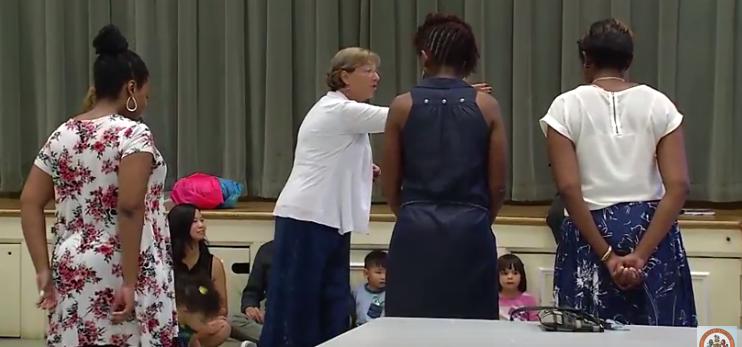 This program is a Fairfax County-based initiative focused on building basic family skills. Grace partners with the County by hosting this 12-week program on Thursday evenings. Grace provides dinner and babysitting for the participants. Volunteer facilitators and childcare workers are needed for each session; training is provided for volunteers. For more information about the County's program, check out this video (which features some Grace members as volunteers!). Contact Janet Little.
Several times a year, members meet after church for lunch and a mob-style mission. Wester Hall becomes a production site, with tables set with food for weekend snack packs for Lynbrook School children on lunch assistance, or personal care items for Church World Service hygiene kits. Within an hour, 500-700 kits can be packed and ready for delivery. Contact David Retherford, Mission and Service Elder.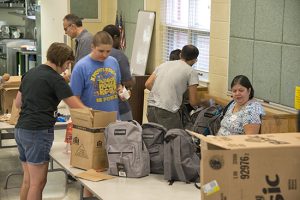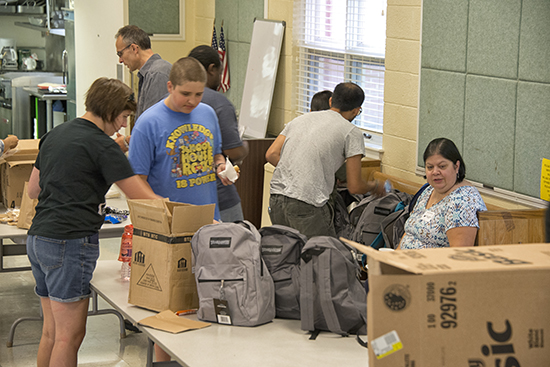 The Help the Homeless meet-up group meets on the last Saturday of the month in Wester Hall. We put together backpacks containing a hygiene kit, paper towels, plastic container, mouthwash, a sack lunch, and a Bible. These backpacks are taken to DC and parts of Fairfax County to distribute directly to the homeless. Contact Joe Miller, Evangelism Elder; David Retherford, Mission and Service Elder; or DennisBustillo.
See http://www.meetup.com/Help-the-homeless/.
CROP (Christian Rural Overseas Program) is the outgrown acronym, retained by Church World Service (CWS), that represents community, interfaith hunger education and fundraising events. CWS is an ecumenical charity of which PC(USA) is a member. On summer Sundays after church, Grace members bring their garden produce and baked goods for others to enjoy in exchange for a donation to the CROP Table. The CROP Walk, sponsored by the Burke-Springfield Clergy Group, is held the Sunday before Thanksgiving. The Grace Mission Ministry makes a contribution for each Grace walker who participates. For more information, contact Judy Riekse or Hiede Sowden.
Thanksgiving Baskets
Every year, Grace prepares and delivers Thanksgiving Baskets to families in the community. Families are recommended by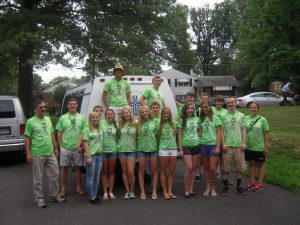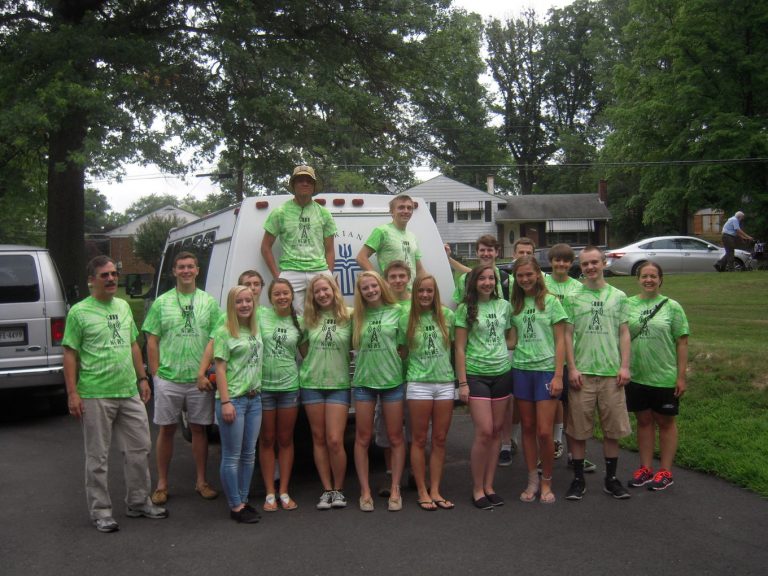 ECHO or by staff and members of the congrega-tion. Volunteers are needed to ensure this holiday ministry is completed the Sunday before Thanksgiving. Contact John Heine.
Tri-Cities Work Camp
Youth are invited to spend one week each summer rebuilding homes and lives. They construct porches and wheelchair ramps, paint walls, and expand their community. At the end of the week, the Grace youth group has gained work skills and new friends plus a greater understanding of people and God's love. For more information see Tri-Cities Workcamp Progress. Also, call Alisa Laska.
Global Missions
Ministry for Middle East Peace and Justice
The Ministry for Middle East Peace and Justice was formed in 2004, for the purpose of educating its members and the Grace Congregation on the Palestinian/Israeli conflict, building stronger ties to the Christian Church in the Holy Land, and advocating for Palestinian human rights, and for justice, peace and security for all who live in Israel/Palestine.
Prominent in the ministry's activities is the support of an Anglican congregation that worships at St. Philip's Episcopal Church in Nablus and the Church of the Good Shepherd in Rafidia.
In addition, the ministry seeks to conduct learning opportunities for our congregation and the wider community, provide economic support to Palestinians struggling under occupation, and support the PCUSA's advocacy for Palestinian human rights.
As part of our Alternative Gift Fair each November, we sell Palestinian goods, the proceeds of which are returned to Palestinian crafts men and women. In addition, olive oil sales provide funding for Tent of Nations as well as the olive oil producers - Canaan Fair Trade.
At the conclusion of a successful film series, the ministry decided to create a "film series kit."  This kit is available for others to borrow and to learn from our experience.
The MMEPJ has sponsored several trips to the Middle East. The latest, A Pilgrimage of Discovery, was held during the fall of 2018. For an overview of that experience, please click here.
For more information, please contact Kathy Drinkard.
Honduras Mission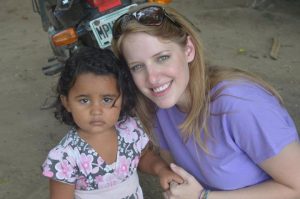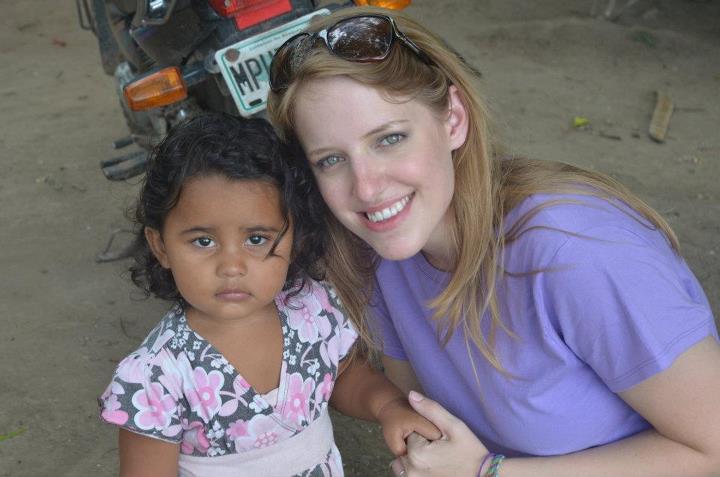 Beginning in 2000, Grace has sent mission teams each summer to central Honduras through our relationship with Honduras Outreach Inc. The teams participate in community improvement projects. The mission trips have a lasting impact not only on the villagers, but on the mission team members as well. The Honduras Home Team also raises funds to provide scholarships for Honduran high school students, as public education is available only through sixth grade. For more information, contact Greta and Joe Miller (703-356-1916).