Beyond the Rhetoric: Faithful Conversations about Gun Violence- CANCELED
Update, 3/12: In light of the rapidly evolving landscape of COVID-19 in our region, and out of an abundance of caution, the Grace Adult Ed. team and our speakers have decided to cancel this weekend's events until they may be rescheduled at a future date.  Thanks for understanding.
In a multi-day comm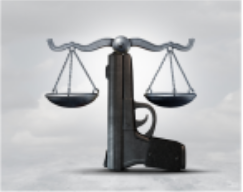 unity event, Grace Presbyterian Church is sponsoring two national faith figures to lead the church and community in faithful discourse about the problem of gun violence in the United States. It is our hope that the dialogue will invite viewpoints and experiences from across the spectrum of gun ownership and identify common concerns and practical responses amid a too-often divisive debate.  We further hope that the discussion will model and encourage techniques for continuing civil discourse around other divisive issues.
Friday and Saturday events require free registration. Click here for Friday events and here for Saturday events.
Leaders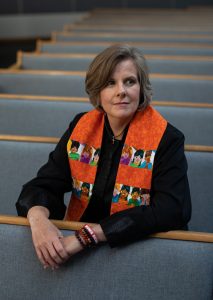 Rev. Deanna Hollas is the Gun Violence Prevention Ministry Coordinator with the Presbyterian Peace Fellowship and the co-founder of Retreat House Spirituality Center in Richardson, Texas.  In her role with the Presbyterian Peace Fellowship, Rev. Hollas empowers individuals and congregations across the Presbyterian denomination as they embody Jesus's call to love God and love neighbor by being engaged and active in the prevention of gun violence. She holds a Master of Divinity from Perkins School of Theology as well as a Diploma in the Art of Spiritual Direction from San Francisco Theological Seminary. Deanna and her husband, Chris, are the proud parents of 3 young adult children: Emily, John, and Eleanor. In her free time, she enjoys listening to music, being outdoors, and discovering delicious plant-based, harm-free meals.
 Rev. Jim Atwo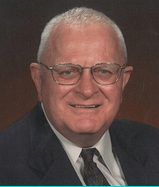 od is a retired Presbyterian pastor who served at Grace. A leader in the faith-based movement for good gun laws, he has served as chair of the anti-gun violence group Heeding God's Call of Greater Washington, interfaith coordinator of the Million Mom March, and member of the National Committee of the Presbyterian Peace Fellowship. Atwood is the author of Collateral Damage: Changing the Conversation on Firearms and Faith, America and Its Guns, and Gundamentalism. He is the recipient of the 2018 David Steele Distinguished Writer Award from the Presbyterian Writers Guild and the 2019 Beard Atwood Award from the Coalition to Stop Gun Violence. He and his wife, Roxana, served as mission workers in Japan and now live in Harrisonburg, Virginia.
 Schedule
FRIDAY, MARCH 13, 2020 (To register, click here.)
7:00 - 9:00 pm: Viewing and discussion of Trigger: The Ripple Effect of Gun Violence
Trigger: The Ripple Effect of Gun Violence (2017), produced by PC(USA), examines the effect that one shooting has on a survivor, family, community, and society. It is told from the perspective of those who have been directly impacted and those who are called daily to respond. Recommended for mature teens and adults.
SATURDAY, MARCH 14, 2020 (To register, click here.)
8:00 - 9:00 am: Registration and breakfast
9:00 - 10:00 am: Session 1: "Changing the Conversation about Firearms and Faith" (Rev. Jim Atwood)
10:30 am - 12:30 pm: Session 2: "How to Have Courageous Conversations about Gun Violence" (Rev. Deanna Hollas)
Talking about gun violence can be challenging, but you don't need a trained facilitator or mediator to do it. With the right tools anyone can have courageous conversations. Rev. Deanna Hollas, the Gun Violence Prevention Ministry Coordinator with the Presbyterian Peace Fellowship, will lead a workshop where you will get resources and learn how to host courageous conversations in your church or home. "No matter where you fall on this issue," Hollas says, "the important thing is we remain in conversation with each other."
SUNDAY, MARCH 15, 2020  (No registration required.)
9:15 - 10:15 am: Adult Sunday School: "Unmasking the Powers Behind Gun Violence" (Rev. Deanna Hollas)
Theologian Walter Wink understood that there are invisible forces that shape and determine human existence.  This class will explore the forces behind our gun violence epidemic and how being a follower of Jesus affects our response.
10:30 am - 11:30 am: Worship: Rev. Deanna Hollas preaching
11:30 am: Covered Dish Lunch- CANCELLED due to an abundance of caution around COVID-19 (the novel coronavirus).