Help Grace Provide Immediate Support to Afghan Refugees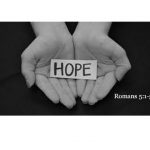 As we have watched the situation in Afghanistan with dismay and deep concern, our hearts have gone out to the refugees fleeing the country. As Grace members are aware, refugees have already begun arriving in Virginia.
If you are interested in providing immediate comfort and assistance to refugees from the rapidly unfolding humanitarian catastrophe in Afghanistan, then please help Grace volunteers in our efforts to furnish a Fairfax County apartment to an incoming family. Grace will be working through Lutheran Social Services of the National Capital Area to provide new or like-new furnishings and two weeks' worth of food to a refugee family. As numerous families are arriving in the National Capital Area daily, we are seeking to set up an apartment by early September – with your help! 
Purchase or Donate Goods for an Apartment
If you would like to purchase or donate goods, please visit the checklist at:
to see what goods you can supply through donations or purchases, and other ways you may provide support. Goods may be brought to Wester Hall (via the Tower/upper-level accessible entrance) during regular church hours or at the following alternate times: Saturday 8/28 (10:00 am – 12:00 pm); and 8/30, 8/31, and 9/1 (7:00 – 9:00 pm). To ensure we are ready to purchase any remaining items and transfer all goods, the deadline for donations is Thursday, September 2.
Financial Donations
If you would like to make a financial donation, please 1) make your check payable to "Grace Presbyterian Church" and write "Refugees" in the memo section, or 2) donate online at
with the "Mission/Refugee" identifier.
More Information
For further information or to volunteer additional assistance, please call or text Susan Wilder at (703) 598-2503. Thank you for helping our neediest neighbors during this traumatic time.