Aid for Afghan Refugee Families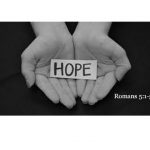 Thank you to all the people who have provided household furnishings and monetary donations and volunteered time to this effort so far.  Grace has successfully collected what is needed to set up apartments for two newly arrived Afghan refugee couples.  These couples are settling in well in their new homes.  The second couple is expecting a baby in March, and we hope to arrange a collection or hold a baby shower for them at a later date. Thanks to the generosity of the church family and many in the community, we have enough extra donations to supply much of what is needed for a third family.
GREAT NEWS!! We will be moving a third Afghan refugee family into their new apartment on Sunday, December 5, beginning 12:30 pm (after GIFT).
That Sunday, we'll load up furnishings and supplies in our trucks and cars and then caravan to the new apartment to move everything in.
If you would like to volunteer your time or donate a necessary item, please go to the Sign Up Genius link here.  All the current needs are listed.
.
Financial Donations
If you would like to make a financial donation, please mail or drop off your check made out to "Grace Presbyterian Church" and write "Refugees" in the memo section; or to donate online at Easy Tithe, click below.  Select "Missions" (the first drop-down menu), and the "Refugees" sub-fund (the second drop-down menu).
More Information
For further information or to volunteer additional assistance, please call or text Susan Wilder at (703) 598-2503.
Thank you for helping our neediest neighbors during this traumatic time.